The World of Jo Malone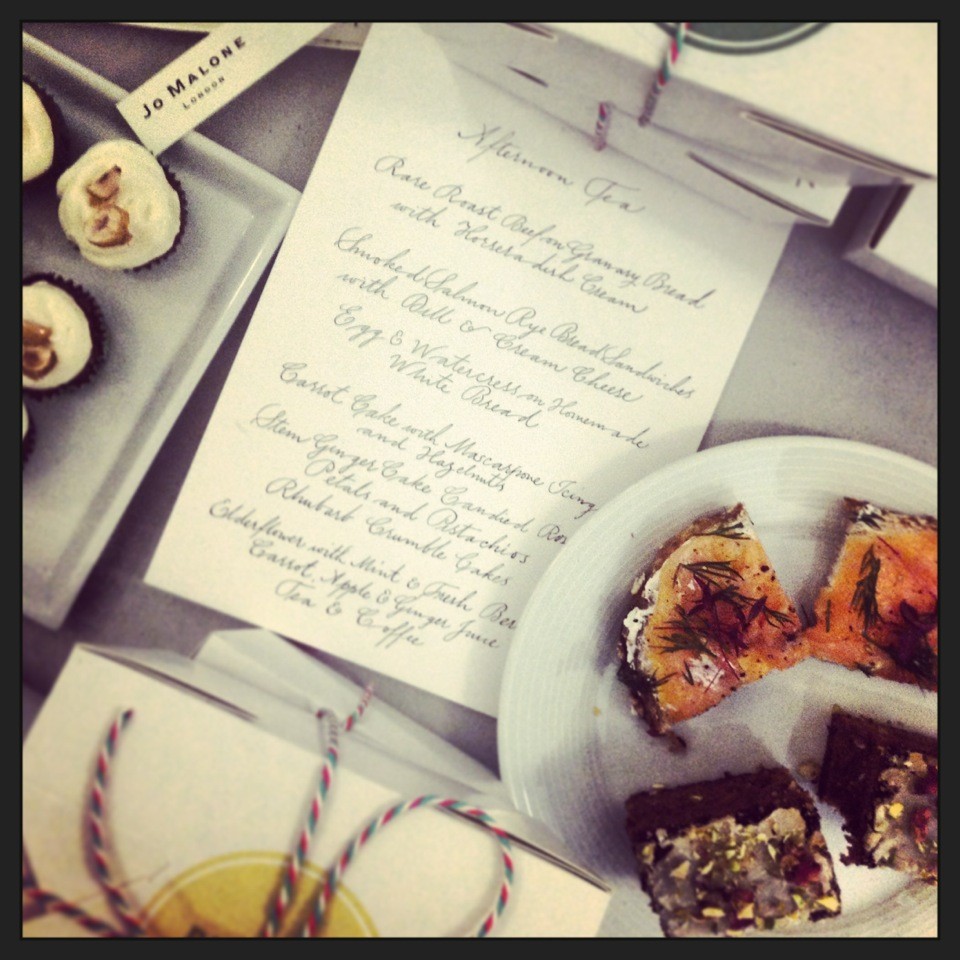 I'm so chuffed to have Jo Malone as a new client. I love having Peardrop's name alongside such a big brand, especially one that is so fresh and beautiful.  Over the past few weeks, we've been doing a whole host of events for them with numerous afternoon teas and a big press day. We absolutely loved the breakfast, lunch and tea menus they had made, which looked so sophisticated next to our food.
Next week we're providing yummy goodies for a bridal shower, baby shower and to come a bloggers event and their international conference. I really love working with them and get serious place-of-work-envy when I deliver!  Even my waitresses are fighting between themselves to work there, which I guess is a good sign!
And it's all thanks to my wonderful friend Cal once again ♡