Another Pear to talk about!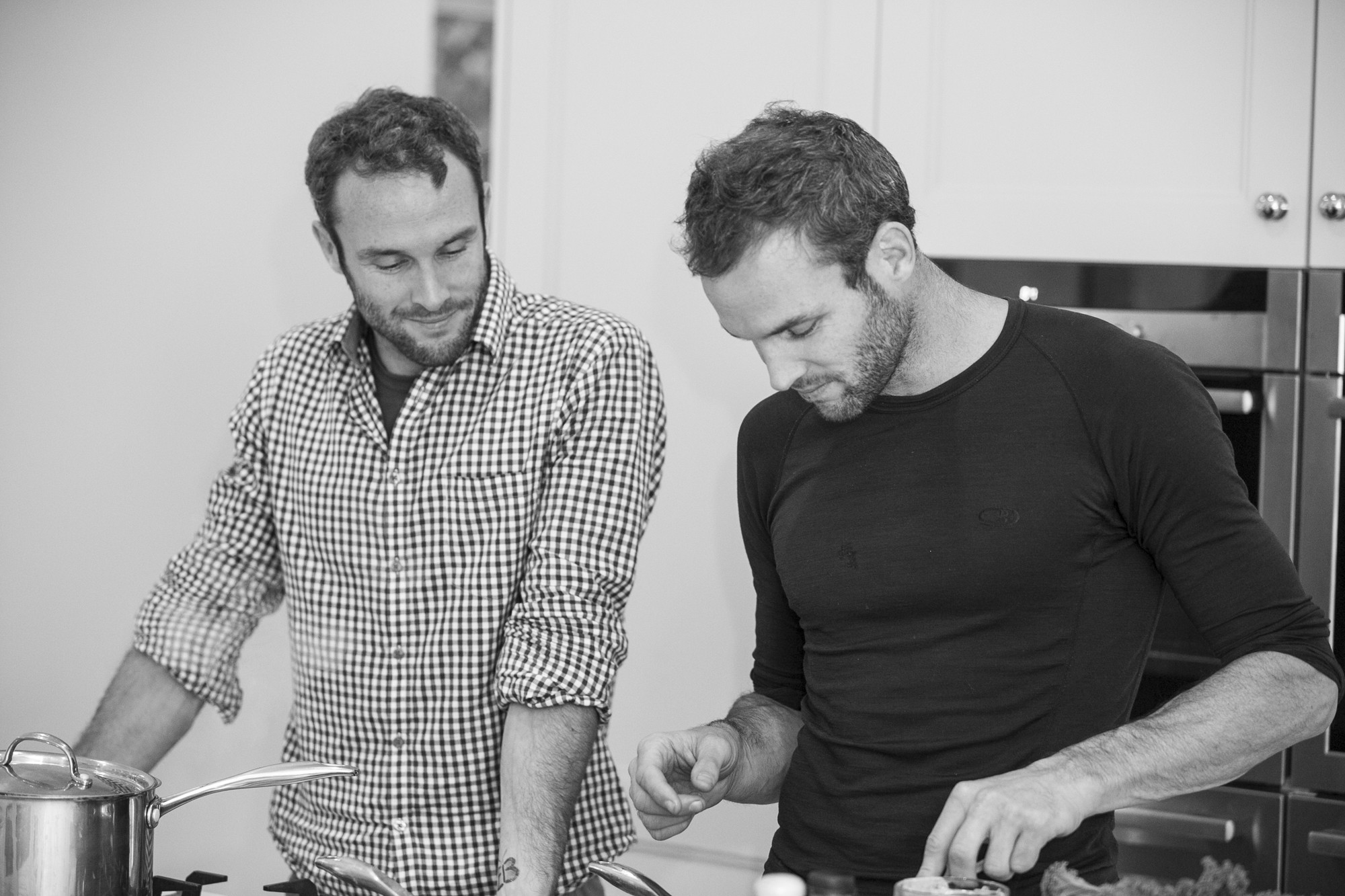 The Happy Pear - Ireland's answer to Hemsley's
Two twins tackling healthy eating in Ireland with great success
There has been a serious buzz in the small Irish town of Greystones recently thanks to the ever growing popularity of the Happy Pear. This hidden gem is run by two dreamy twins, David and Stephen, who spent their early life as beefed up rugby jocks, drinking pints of Heineken and doing weights in the gym, only to discover this lifestyle wasn't for them so both went travelling to opposite sides of the world. While finding their hippie spirit in tropical paradise, unbeknownst to each other, they both decided to become vegetarians and stop drinking alcohol. They returned with a new found love for food, health and yoga and subsequently decided to take over a modest little fruit and veg shop on Greystone's main street.
It may have started off as a fruit and veg shop, but now the triumphant Happy Pear is flourishing beyond its means. With over 50 staff, and a number of services, it is growing from strength to strength promoting healthy eating across Ireland. The veg shop has expanded into a smoothie bar, vegetarian coffee shop (serving the most unbelievable food), a healthy heart course, catering company and much much more. Their popularity is clearly evident with the on-going queues that form outside the shop front. These queues never seem to die, even off-peak on a Monday its hard to get a seat.
Their cookery book was such a success it ended up as an Irish best seller, and since it's publication before Christmas the cafe has seen swarms of locals and tourists coming from all parts of the country. I'm proud because it's my home town and finally people get to see how beautiful lil old Greystones is. I also had the pleasure of working with the twins before their insane growth...it was a happy experience and one I won't forget. Their constant experimentation with healthy food, flavours and their desire to keep learning has been an inspiration to me and my healthy journey. It also shows how successful a team can be with the right audience and dreamy men to promote it!
The latest project that has kept them busy is their popular YouTube channel. There you can find a number of healthy, easy recipes while watching the boys in action. We tried their healthy chocolate fudge the other day, so easy and delicious. Great if you have a sweet tooth! We have included the recipe but everything can be found on their website.
Recipe for Healthy Chocolate Fudge
Ingredients: 1 x tahini light jar 3 x tbs coconut oil 120g date syrup 1 x tsp vanilla extract 1 x pinch sea salt 2 tsp raw cacao powder 2 tsp goji berries (and an extra for topping) 3 tsp raw cacao nibs (and an extra for topping)
Directions: Melt the coconut oil and add it to all other ingredients in a bowl – mix really well! Pour into a container or tray so it sets. Bars should be one inch high. Add topping and then refrigerate for 4 hours, cut up and enjoy!
So if you ever happen to be in Ireland I highly recommend that you get yourself out to the seaside town of Greystones and visit the twins outside the Happy Pear. You can pop into my mammy for a nice cup of tea too :)
Lisa x